09.15.15 Morning Brief
Editor's Note: It's been real.  Peace and love to all.
Three News Stories That Kind of Matter
Russia Pledges to Continue Military Aid to Assad Regime
Alabama Updates Education Standards to Require Students to Learn About Climate Change, Evolution
China Appears to Prep for Third Airstrip in Contested South China Sea
From the Pensieve: Mid-Trip Shoutouts
"I learned a lot over the last little while, and one of the most pertinent understandings for me at this time is that I most certainly cannot do it alone.  Any of it.  This is an entirely insufficient attempt to convey that. "
And a Longer One for the Weekend
"If you laugh, you think and you cry, that's a full day. That's a heck of a day. You do that seven days a week, you're going to have something special."
An Inspirational Quote
"It is easy to believe that we are each waves and forget that we are also the ocean.'
-Jon Muth
A Nonsense Rap Lyric
"Beef is just a type of cow."
-Fabolous
The One That Started it All GIF of the Day
At least for me. The dance move. Gets me every time.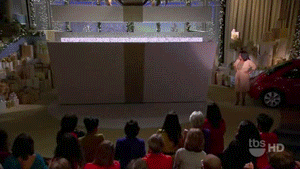 And One That Doesn't, Or At Least I Hope The Threat Has Been Culled in the Last Eight Years
On Jenkem, or as the kids were calling it, "butt hash."
Subscribe | Submit Link(s) | Facebook | Twitter | Archive | Unsubscribe
---
Christian Edwards
Has a bit of an idea what he's doing. He is back in the market for a day job.